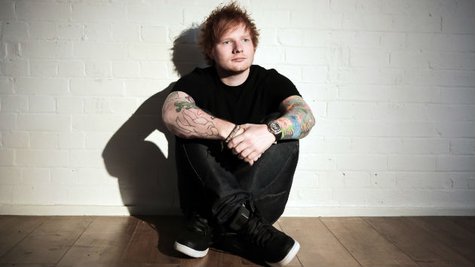 Ed Sheeran 's a world-famous pop star with plenty of money and screaming fans in every city, but that doesn't mean he has to be obnoxious about it. In fact, he says at this point in his career, something he's learned from his pal Taylor Swift is that you always have to be on your best behavior -- because, frankly, being a jerk is bad for business.
"It's the time of being polite," he tells Parade magazine . "Radio stations aren't going to play you[r] [songs] if you show up late. You have to be respectful and do your job."
"You can guarantee that Taylor will always be professional and polite," he adds. "And if you want to be as big as her, you have to be just as professional and polite. If you're not, radio stations will say, 'Hmmm, he wasn't very nice to us yesterday, but she was lovely, so we're going to play her records.'"
This fear of bad press even extends to that staple of rock star bad behavior: trashing hotel rooms. Ed tells Parade that after a Grammy Awards party earlier this year in L.A., he and his friends all went back to his hotel room, grabbed everything in the room that wasn't nailed down, and piled it all in the bathtub. When Ed woke up the next morning, he says, he realized that wasn't a good move.
"'I felt so bad and said, 'Oh, someone's going to have to clean this up,'" he tells Parade . "So I literally de-trashed my room and put it back to normal. If I trash a hotel room, will anyone like me more? You're not going to have kids going, 'Oh, that's really cool and edgy.' You're probably going to get a ticked-off maid and that's about it."
Follow @ABCNewsRadio
Copyright 2014 ABC News Radio