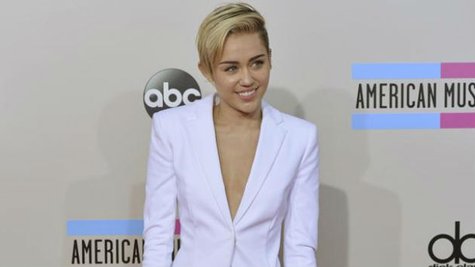 M iley Cyrus , who lost her beloved dog Floyd earlier this year, has welcomed a new pooch into her life.
She revealed her puppy, named Emu Coyne Cyrus , on Instagram Saturday. The name appears to be a nod to Flaming Lips frontman Wayne Coyne , whose band recorded Beatles covers with her a couple of months ago.
In a lengthy message, Miley said Emu Coyne Cyrus was added to her family a few days earlier. She wrote, "It's taken some time to be ready for this next step and loving again. There will never be anyone like Floyd. There was a bond that was so deep it's irreplaceable but that's not what I am trying to do. Never will I replace Floyd and that's something I had to take time to understand."
When Miley announced Floyd's death, on April 1, she tweeted, "I am broken." Her mom later gave her a puppy named Moonie , but she gave it up, stating, "It's just too soon for me right now."
Follow @ABCNewsRadio Copyright 2014 ABC News Radio