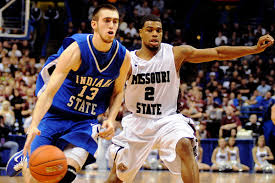 Despite not being drafted in this year's NBA draft, Terre Haute native and four-year Indiana State basketball standout Jake Odum agreed Friday to play for the Indiana Pacers' summer-league squad next month.
He'll report to the team today in Indianapolis. This group of Pacers will consist of mostly rookies and younger players and will compete July 5-11 in the Orlando Summer League.
After the Orlando event, Odum plans to join another team in the Las Vegas Summer League.