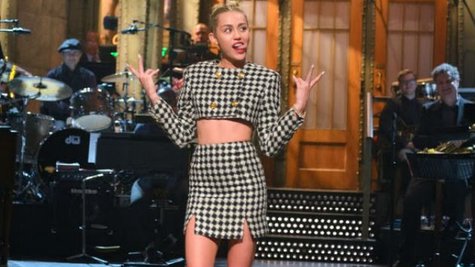 We're not sure how she's going to get it past the censors, but Miley Cyrus is bring her racy Bangerz tour to network television.
NBC will air a two-hour special, Miley Cyrus: Bangerz Tour on Sunday, July 6 at 9 p.m. ET. It was filmed during Miley's concerts in Barcelona, Spain, and Lisbon, Portugal, and according to NBC, it'll feature "an exclusive peek on how she engages with her crew and fans" during her shows.
The North American leg of Miley's tour wraps up in August in Chicago. Whether or not some of the more X-rated moments of the tour -- including the part where Miley rides on an inflatable, er, male member -- will be shown remains to be seen.
Follow @ABCNewsRadio Copyright 2014 ABC News Radio