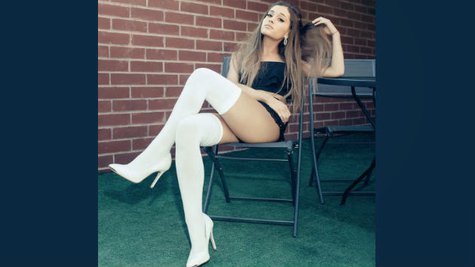 Some of the hottest stars on the charts right now are in their early twenties -- including Ariana Grande , Ed Sheeran and Sam Smith -- and now they're being celebrated by the 16th Annual Young Hollywood Awards.
Variety reports those three artists have all received nominations for this year's awards, which celebrate the "accomplishments of emerging young talent throughout the entertainment industry." They've been recognized in the category of Hottest Music Artist, and their competition includes Iggy Azalea , Demi Lovato and One Direction . Sam is also nominated in the category of Breakout Music Artist, along with fellow Brits Rixton and Rita Ora , plus Martin Garrix , 5 Seconds of Summer and HAIM .
The nominees in the Song of the Summer Category should come as no surprise: they include "Fancy," "Problem," and "Stay with Me," as well as Jason Derulo 's collabo with Snoop Dogg , "Wiggle;" Demi Lovato 's new one, "Really Don't Care," and MAGIC! 's red-hot reggae tune "Rude."
Ariana Grande also received a nomination for Coolest Crossover Artist and Social Media Superstar. Adam Levine and Blake Shelton , meanwhile, are nominated in the Best Bromance category, along with duos like Seth Rogen and James Franco , and Channing Tatum and Jonah Hill.
The ceremony will air on the CW network on July 28 at 8 p.m. ET/PT. Kelly Osbourne will host.
Follow @ABCNewsRadio
Copyright 2014 ABC News Radio