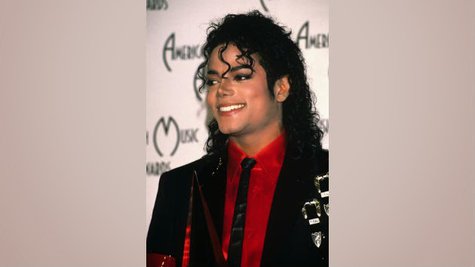 Wednesday marks the fifth anniversary of the tragic death of Michael Jackson . But now, half a decade after the world lost one of the most popular entertainers in history, is it still fair to call Michael Jackson "the King of Pop"? The answer, unsurprisingly, is a resounding yes.
"We're still hearing music by major artists at the top of the charts that is shaped by their experience, their love, their reverence for Michael Jackson. So his style and his influence has by no means faded away," Billboard editor Joe Levy tells ABC News Radio. "Calling Michael the King of Pop is a clear reference to Elvis Presley . And we could have an argument: is Elvis Presley still the King? Maybe not. It's been a long time. But Michael? Still the King of Pop."
One reason for this? In the years since his death, and especially since his physician, Dr. Conrad Murray, was convicted and jailed for involuntary manslaughter, the scandals that surrounded Michael's life have faded somewhat, leaving everyone with memories of what truly matters: the music.
"The tabloid factor has died down just a little bit and the music has come up," says Levy. "I think people will continue to play Michael music around the time of his death. I think they'll continue to play it all year long...Whatever you think of Michael, whatever you think of all that attention around that very circus-like life -- the music is something different."
Michael's fellow artists agree. "That man has made more of an impact in the music industry than any other artist ever. Period," rapper and actor Ludacris tells ABC News Radio. Asked if MJ is still the King of Pop, he replies, "One-hundred percent."
Comedian and movie star Kevin Hart is with Ludacris, telling ABC News Radio, "Michael Jackson is the greatest entertainer to ever entertain....those coming behind him can only wish to do what he's done and achieve what he's achieved."
Colbie Caillat says the reason why Michael remains the King is because so many people try to emulate him. She tells ABC News Radio, "There's always gonna be current young people that are blowing up at the moment, but he's a legend. Everyone aspires to be him, with the music, with his vocals, with his dance moves...you see it all the time. So, yeah, he still is [the King], for sure."
"Michael Jackson is undoubtedly, forever, the King of Pop," Aloe Blacc tells ABC News Radio. Commenting on the fact that MJ started out as a child star, he laughs, "I think it's impossible for there ever to be anyone as creative and talented for as long as he was because, quite literally, it's illegal. Child labor laws wouldn't allow it!"
"Michael Jackson was just a brilliant soul, this man will forever be missed," Michelle Williams of Destiny's Child tells ABC News Radio. "He had such an impact on culture, on music, on how people lived."
"I think that it's obvious that he left a void that you can drive a Mack truck through," Josh Groban tells ABC News Radio. "I think there are plenty of artists today that have the chance to build their legacy to the point where ten, twenty, thirty years from now, we view them in the same way. But at the moment, his body of work and his ability to reach people was so profound, his spirit is definitely, I think, holding on to that title."
The numbers bear this out. Forbes estimates that since MJ's death, his estate has earned some $700 million. In fact, Forbes says that when Michael passed away, he was in financial trouble, and it was only after his death in 2009 that he once again started earning nine-figure sums annually. Among the things that have fattened his bank balance in the past five years: a new $250 million record deal; the documentary This Is It , which grossed more than $260 million; two popular Cirque du Soleil shows based on MJ's music; and the 2010 video game, Michael Jackson: The Experience.
While musicians who are Michael's artistic heirs -- like Justin Timberlake and Pharrell Williams -- top the charts, the King of Pop himself continued his hitmaking ways last month. XSCAPE, the most recent posthumous Michael Jackson release, debuted at #2 on the Billboard album chart. The album's first single "Love Never Felt So Good" helped Michael set a chart record: he's now the only artist ever to score top 10 hits in five different decades. Meanwhile, we're still waiting to see if the eerily realistic hologram of Michael that performed at last month's Billboard Music Awards will appear elsewhere at some point in the future.
More posthumous releases are planned, and while some have questioned whether Michael would really want these songs to be released, one music legend who knew Michael says keep it coming.

"I love it...I think if they can put out genuine music that he did back in the day, that he wouldn't be ashamed about being released now, I think it's wonderful," Patti LaBelle tells ABC News Radio. "Keep him alive. Elvis was kept alive, and a lot of people see a negative in that, but I don't. If it's in the can, bring it out. Let people hear more of Michael."
Follow @ABCNewsRadio
Copyright 2014 ABC News Radio