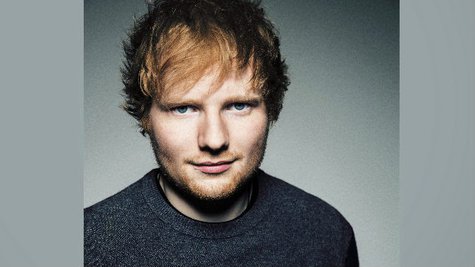 Since Ed Sheeran came onto the scene a few years ago, he's had many career milestones, including Grammy nominations, hit singles and major TV appearances. But he says one, in particular, is so significant that it was even better than losing his virginity.
Ed was recently asked by Elle magazine to answer questions from readers, and one posed this query to the singer: "Y ou sold out Madison Square Garden three times. What felt better: That or losing your virginity?" Ed replied, "Probably selling out Madison Square Garden three times."
When the Elle interviewer responded, "Y our first time wasn't memorable?," Ed said, " It's a benchmark in my life, but it wasn't the best thing I've ever done."
Ed was also asked if he's heard from the girl who inspired his now-legendary song "Don't," written about a musician he was dating who cheated on him with a friend. He said, "No, but I've heard things . I've heard things about what the reaction was." Sadly, he didn't go into detail about the reaction.
Finally, Ed was asked if he had a "guiding sentence by which he lives his life." His reaction? "It's a Bill Cosby quote: 'The key to failure is to try and please everyone.'"
Why that quote? Ed explains, "People say, This is my favorite song. You should write another song like that.' At the end of the day, f**k them. Be selfish. Why bother to please everyone? Please yourself. The rest will follow."
Follow @ABCNewsRadio
Copyright 2014 ABC News Radio