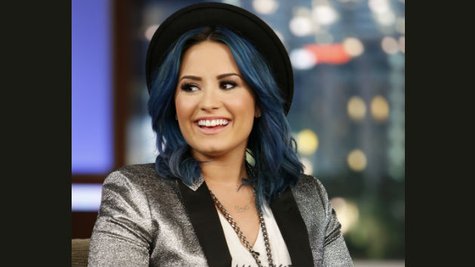 Demi Lovato has long been a fierce defender of gay rights, but the star revealed a personal connection to the LGBT community for the first time Tuesday night in New York City, during a taping of the Logo TV special Trailblazers .
Presenting an award to the cast of Orange Is the New Black, Demi told the audience that her grandfather was gay.
"I've never spoken about this before, but my grandfather himself was a trailblazer," Demi said. "He was brave enough to come out in the 1960s, and I feel a lot of my spirit has come from him. He passed away a few years later and I only wish he could have been able to see all the progress that has been made."
Demi recently served as the Grand Marshal of the L.A. PRIDE parade, and she's scheduled to perform at another major Pride event in New York on Sunday.
The Trailblazers special, which also features appearances by A Great Big World , Adam Levine , Macklemore & Ryan Lewis , Ariana Grande , Iggy Azalea , Neon Trees singer Tyler Glenn and Pete Wentz , will air Thursday at 9 p.m. ET on Logo TV.
Follow @ABCNewsRadio Copyright 2014 ABC News Radio