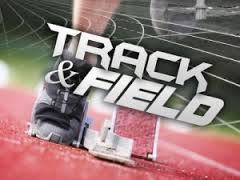 Former Rose-Hulman standout Liz Evans will compete at the USA Track and Field Outdoor Championships at Hornet Stadium on the Sacramento State University campus on June 29.
Evans earned qualification to the USA Outdoor Track & Field Championships due to her performance at the Rose-Hulman Twilight Meet on April 18. She cleared a mark of 5' 11 1/2" to earn her spot at this year's national championship meet.
Indiana State's Greggmar Swift, who recently wrapped up his Sycamore Track and Field career at the NCAA Outdoor Championships, finished second in the 110 meter hurdles at the Barbados Championships.
Swift finished the event in a time of 13.39 seconds which was good enough for second place. Swift will represent Barbados at the Commonwealth Games in Scotland, which is scheduled for mid-July.