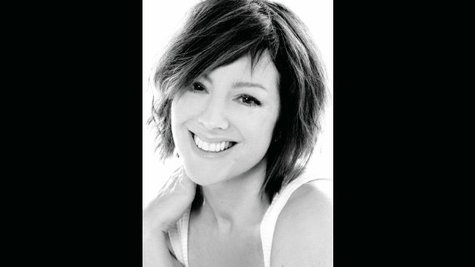 After releasing Shine On, her first new album in four years, last month, Sarah McLachlan has now launched a summer tour in support of the set. The trek kicked off Friday night, and the Canadian star says she's happy to be back on the road.
"I love playing live," she tells ABC News Radio. "I think there is such a, almost like a spiritual energy...the culmination of all that hard work and dedication and sweat and tears that went into writing those songs, [and] now I get to put them in front of a bunch of great musicians and they all breathe life into it."
She adds, "And we all get to do that in front of an audience. There's such a reciprocal, beautiful exchange of energy that's really fantastic."
For an artist with as many hits, and as many albums as Sarah has -- Shine On is her seventh official disc, not counting holiday albums -- making up a set list for every tour is always difficult. In fact, she says last time she toured, she polled her fans to find out what they wanted to hear, but ended up disappointing them because she couldn't bring herself to perform some of her old songs.
"There is some from the first record that people wanted, and for me unfortunately, it's like, I don't feel any sense of connection to them anymore," she explains. "I'm just so far removed from that person who was 19, writing those songs. Even though I recognize the value of them, I don't feel like I can...I just can't do them!" She laughs, "I tried and I just you know...I couldn't do it!"
That's not an issue, however, with those hits Sarah says says she has to play every night, or the fans would riot.
"I mean, obviously, I have to do 'Angel.' I have to do 'I Will Remember You.' I have to do 'Building a Mystery,'" she tells ABC News Radio. She laughs, "Luckily I still like playing those songs, so it's not too difficult!"

Sarah's U.S. tour will run through the beginning of August, wrapping up in Dallas, Texas. The Canadian leg starts in October.
Follow @ABCNewsRadio
Copyright 2014 ABC News Radio