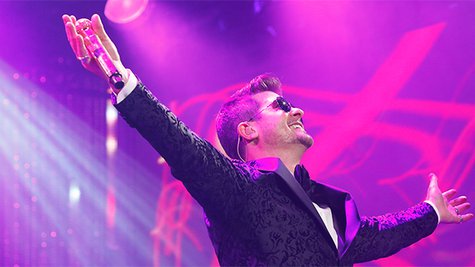 Robin Thicke is still trying to win back his estranged wife, Paula Patton . The crooner has released an emotional video for "Get Her Back," the lead single from his upcoming album Paula .
In the video, Thicke appears with a woman who resembles Patton. The pair exchanges texts, in which she writes him, "You ruined everything," "You're reckless" and "How could you do that to me?" Thicke replies, "I'm sorry" and "I hate myself."
It seems Robin will remain persistent in attempting to reconcile with his wife. "This is just the beginning," he writes in the final text.
Robin's seventh album, Paula , is due to arrive on July 1.
Follow @ABCNewsRadio Copyright 2014 ABC News Radio