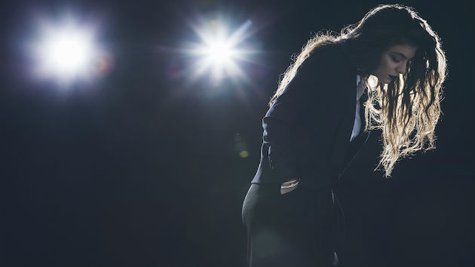 Just because Lorde 's an international Grammy-winning star doesn't mean she's not available for birthday parties.
The New Zealand Herald reports that on Saturday night, the singer provided the entertainment for an over-the-top birthday bash for Ted Manson , a New Zealand property developer who's said to be worth more than $200 million.
Lorde sang for Manson's 300 guests at one of his own properties in Auckland, and according to the paper, thousands of dollars worth of Cristal champagne -- which Lorde name-checked in her hit "Royals" -- flowed freely all night.
Asked about Lorde agreeing to play shows for private individuals, her manager Scott Maclachlan told the paper, "Private events are part of the opportunities open to all artists." It's not known how much she was paid for the performances, but the paper reports she's estimated to earn $170,000 per gig. Asked if Lorde's performance at the party was great, her manager replied, "Yep, as ever. I'm sure she enjoyed it. She doesn't really do things by halves so it was good."
In other Lorde news, the singer has received yet another award. She and her musical collaborator Joel Little received the Outstanding International Achievement award Monday night -- yes, it's already Monday night in Australia -- at that country's APRA Awards, which honor songwriters and music composers for their achievements. This is the first year that particular trophy has ever been awarded.
The chairperson of APRA said in a statement, "Music has no borders, and the idea that songs written in this part of the world resonate with so many people across the rest is an inspiring and beautiful feeling."
Follow @ABCNewsRadio
Copyright 2014 ABC News Radio