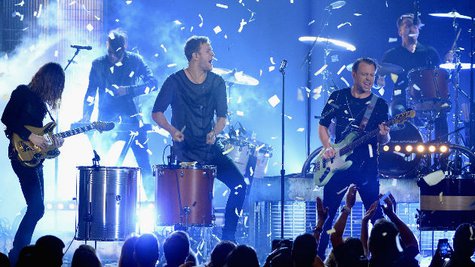 Michael Bay 's movies may be bombastic, but according to Imagine Dragons singer Dan Reynolds , the director himself isn't like that.
"He was just really down to earth," says Reynolds, adding that Bay is also "really passionate."
Reynolds shared his Bay-related thoughts in a nearly two-minute featurette that's centered around "Battle Cry," the new Imagine Dragons song featured in Transformers: Age of Distinction, which arrives in theaters June 26.
After watching parts of the latest Transformers film with Bay, Reynolds says he was immediately inspired to write what became "Battle Cry." The video also shows the band collaborating in the studio with composers Steve Jablonsky and Hans Zimmer . Reynolds credits them for having the ability to shift the feel of the song by altering one note.
Follow @ABCNewsRadio
Copyright 2014 ABC News Radio