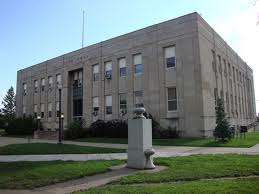 The Terre Haute Re-Development Commission and the City Administration are arguing again.
A new state law gives the city the authority to oversee the Redevelopment Commissions' money.
The city of Terre Haute keeps the Commissions' money separate on paper but in reality those dollars may sit in the same bank account.
Cliff Lambert the director of redevelopment alleges the city is using their TIF dollars to pay city bills.
Mayor Duke Bennett says that's false and can't legally be done.
He also says that there is nothing wrong with having all of the funds in the same bank account as long as accounting records show what dollars belongs to what entity.
The Re-Development Commission voted on a resolution to request bank statements directly from the banks to view their accounts.