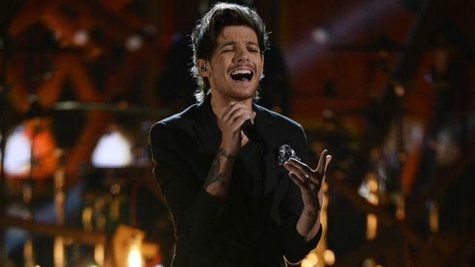 It's now official: One Direction 's Louis Tomlinson 's bought himself a soccer team. And not just any soccer team: the Doncaster Rovers, the hometown team he grew up supporting.
Louis joined with the team's former chairman, John Ryan , to take over the club. Ryan told The Doncaster Free Press that the 1D star's involvement will "sprinkle some stardust on Doncaster Rovers." He added, "Hopefully it will make the Doncaster public proud of their club. I'd urge the people of the town to get behind us."
The Daily Mail reports that Louis and Ryan are launching a crowdfunding campaign to raise two million British pounds to guarantee the team's financial future. Fans have 'til July 17 to raise that amount. In a statement, Louis said, " For me, this is all about the football, the community and restoring the excitement and desire to making Doncaster Rovers the most exciting club to play for in Yorkshire. I want to see the Doncaster Rovers supporters get the club the success it deserves."
He added, "'I grew up in Doncaster and have felt the love for football run through the town. It's for that reason that I have a real personal passion to make Doncaster Rovers a success story. This is a big step which I believe will open up opportunities to provide a very, very exciting future for the club and its supporters."
Louis used to work at the concession stand at the Rovers games flipping burgers. Last year, he got to play for the reserve team in a charity match.
Follow @ABCNewsRadio
Copyright 2014 ABC News Radio