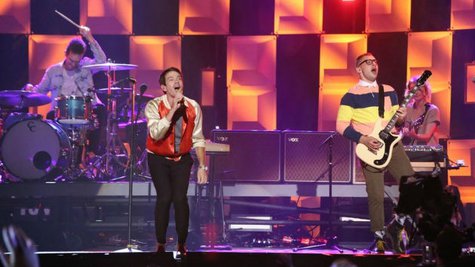 Fans could be forgiven for thinking that fun. was on a permanent hiatus, considering the fact that guitarist Jack Antonoff has been in the spotlight with his solo project, and the other two members, Nate Ruess and Andrew Dost , have dropped off the radar. But surprise! All three of them came together to debut a brand-new song on The Tonight Show Starring Jimmy Fallon on Wednesday night.
The new song is called "Harsh Lights," and it's an upbeat, catchy tune that sounds similar to their previous material.
Billboard reports that the song is from the group's upcoming third album.