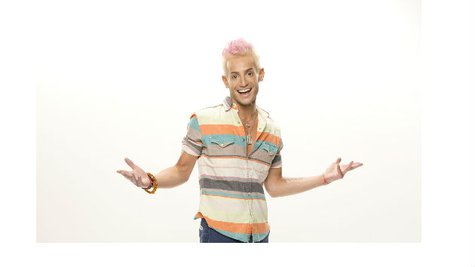 Soon, Ariana Grande won't be the only TV celebrity in her family: her half-brother is going to compete on the new season of the CBS reality series Big Brother.
Frankie Grande , 31, is a YouTube personality with more than 185,000 subscribers. He tells People magazine that initially, he auditioned for Survivor , but when he happened to meet a Big Brother casting director, he ended up on that show, the new season of which debuts June 25. He'll be among 16 people competing to win $500,000.
"I've always said I was funny and I should have my own reality show. And then I thought, 'Maybe I should be on somebody else's show!'" he tells People , explaining his decision. However, he says he doesn't want people to know that he has a big following on YouTube, and he isn't going to reveal who his half-sister is, either; he's going to use his father's last name, Marchione .
"If I get recognized, I'm going to have to win Head of Household and do damage control," he says. "If I don't, I plan on flying under the radar the first few weeks." Ariana supports his decision to be on the show, though; Frankie tells People that she told him, "Go make them fall in love with you…but don't show them all of you because a lot of people will hate you for that."
Follow @ABCNewsRadio
Copyright 2014 ABC News Radio