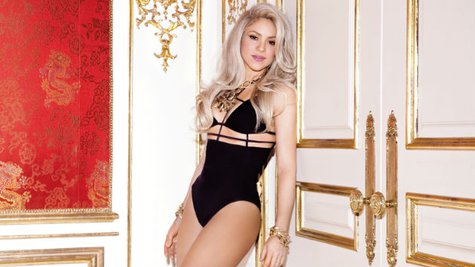 Shakira has had long-term relationships before, but she's never gotten married and has no plans to do so. However, she says that if she ever did, her current boyfriend, football star Gerard Pique , is her choice for a groom.
Asked by Glamour Belleza Latina magazine if she and Pique, the father of her son Milan, would ever tie the knot, Shakira is doubtful. "We already have what's essential, you know? We have a union, a love for each other, and a baby," she explains. "I think that those aspects of our relationship are already established, and marriage is not going to change them."
"But if I'm ever going to get married, he's the one," she adds.
Shakira says that currently, the thing that makes her happiest is having Milan, who turned one in January, in her life. "Knowing that I can share with Milan everything I've learned and seen. I don't have to keep all of that information to myself," she tells the magazine. "I love teaching him something new every day."
Follow @ABCNewsRadio
Copyright 2014 ABC News Radio