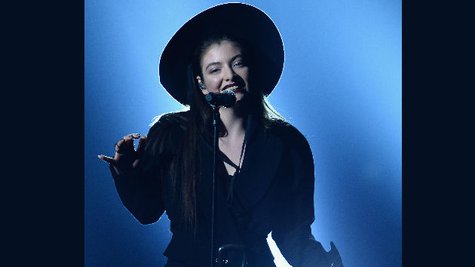 Lorde's birth name, Ella Yelich-O'Connor, reflects the surnames of both of her parents, Sonja Yelich and Vic O'Connor. While using a hyphenated last name isn't unusual, it turns out there was a specific reason for it: her parents aren't married. But that's all about to change: they just got engaged.
Lorde broke the news on Twitter, writing, "BEST DAY - went to niagara falls - my dad proposed to my mum after almost 30 years together."
She added, wryly , "inevitable response yes i know i have seen a diamond now." That's a reference to the first line in her hit "Royals," where she sings, "I've never seen a diamond in the flesh/I cut my teeth on wedding rings in the movies".
Lorde and her parents were at Canada's Niagara Falls because she'd just performed in nearby Toronto on Sunday night at the MuchMusic Video Awards.
In addition to Ella, Yelich and O'Connor have three other children.
Follow @ABCNewsRadio Copyright 2014 ABC News Radio