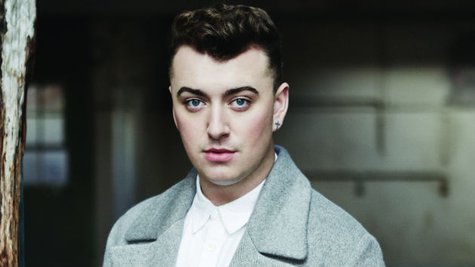 Listening to the lovelorn songs on Sam Smith 's debut album In the Lonely Hour -- in stores Tuesday -- you'd be forgiven for thinking the British singer has been dumped many times. But it turns out that Sam's never actually had a real relationship -- which is why, he claims, he's can't wait to experience an actual breakup.
"I'll be excited when I get my heart broken properly for the first time," Sam, who recently came out as gay, tells Billboard . "I'll be like, 'Thank God I've experienced something. Someone wanted to kiss me.' That's when it's going to be interesting: When you break up, they're taking a piece with them."
But when that happens, don't expect Sam to discuss it in interviews: you'll have to wait 'til he writes songs about it.
"After writing the album, I felt I'd given everything out, and I'm willing to keep doing that with my music for the rest of my life," he tells Billboard. "But I'm not going to do it every day or in interviews. If I did it every day, I'd kill myself. I'd be so emotional. Why can't we tell all these secrets in the music and the art?"
In the Lonely Hour is one of three albums coming out on Tuesday that are expected to do great on the charts this week: the others are Lana Del Rey 's new album Ultraviolence , and Linkin Park 's latest, The Hunting Party . Billboard reports that each is expected to sell at least 100,000 copies, with Lana's currently having the edge over Sam's. However, Sam will appear on ABC's Good Morning America on Tuesday, which could help boost sales.
Follow @ABCNewsRadio
Copyright 2014 ABC News Radio