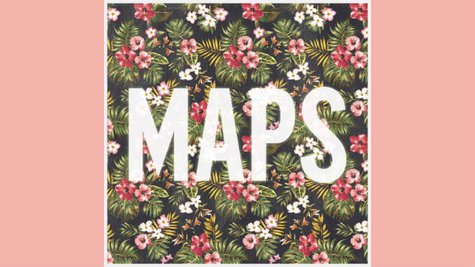 Maroon 5 is back with their brand-new single , "Maps," the first single from their forthcoming album. It's now available on iTunes.
"Maps" is the first track released from V, the band's fifth album, which will be released September 2. The album marks the band's reunion with keyboardist Jesse Carmichael , who was on hiatus during the band's Overexposed recording session and subsequent tour.
On "Maps," which is somewhat reminiscent of early songs by the '80s band The Police , Adam Levine accuses someone -- an ex-lover? a friend? -- of not supporting him when he needed it. He sings, "I was there for you /In your darkest times / I was there for you / In your darkest nights/But I wonder where were you / When I was at my worst / Down on my knees / And you said you had my back / So I wonder where were you?"
The chorus goes, "All the roads you took came back to me / So I'm following the map that leads to you."
Maroon 5's new album features production from Ryan Tedder , Benny Blanco , Max Martin and Shellback , who also worked on the hit-packed Overexposed.
Follow @ABCNewsRadio Copyright 2014 ABC News Radio