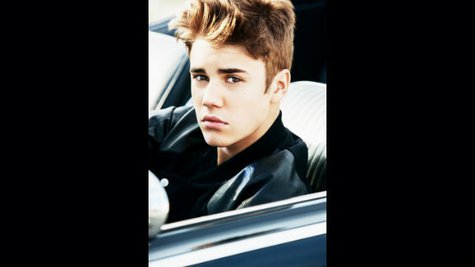 First, Justin Bieber avoided felony charges in connection with a claim that he tried to steal a woman's phone in California last month. Now it appears that he'll be avoiding any serious charges for his DUI arrest back in January in Miami.
According to TMZ , Justin is going to enter a plea of reckless driving in the coming weeks, and the other charges against him will be dismissed. He was originally accused of DUI, resisting arrest and driving without a valid license. He'll also have to pay a fine and attend anger management classes, but he will not be put on probation.
TMZ claims that the reason the deal took so long to hammer out is because the judge wanted Justin to star in an anti-drug PSA, but his team refused because they felt it was "inappropriate."
In addition, prosecutors reportedly wanted Justin to attend a drug and alcohol education course, but his team balked again, saying that Justin didn't have a substance abuse problem, and if he agreed to such a course, it'd be an admission that he did. The anger management course was the compromise.
Follow @ABCNewsRadio Copyright 2014 ABC News Radio