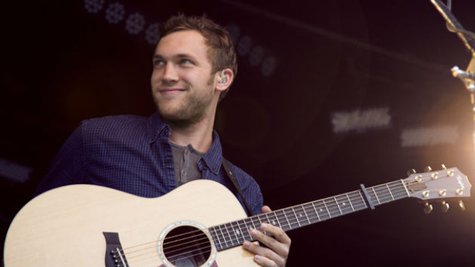 You know how some artists are total divas, making outrageous lists of backstage demands? Well, Phillip Phillips is not one of those artists. The singer, who kicked off his summer tour Thursday night in St. Louis, says when he's on the road, he's happy if his rider -- the list of demands -- includes some water and a bathroom.
"I don't really honestly know if I make the rider sometimes," Phillip laughs to ABC News Radio. "I put like crackers, water, cough drops, [something] to heat the water up...I'm very simple, you know? And a toilet. That's really about it: a toilet...and a couch!"
As far as what's going to happen onstage, Phillip says fans who come see the tour can expect him and his band to really stretch out musically. "We like to jam and just come up with crazy cool things in the show," he tells ABC News Radio. "Sometimes it's off the top of our head during the show and sometimes it's things we've practiced. It's just gonna be a good time. It's just gonna be fun."
Phillip is promoting his sophomore album Behind the Light , which features the hit "Raging Fire." As far as what the next single will be, Phillip says he doesn't know, joking, "There's so many amazing songs on this album!" In all seriousness, though, he says, "There's so many great songs; we'll get to that when it gets closer."
For this summer tour, Phillip has teamed with the band O.A.R., best known for their hit "Shattered (Turn the Car Around)." One dollar for every ticket sold will be donated to Habitat for Humanity, to support the organization's goals of providing low-income families with safe, decent and affordable housing. Plus, Phillip and O.A.R. are donating 10 tickets at every tour city to Habitat for Humanity volunteers, staff and homeowner families, and setting up booths with information about the work the organization is doing.
According to USA Today , Phillip happened to meet O.A.R. because they have the same producer, and were working on their albums at the same time. They became friendly, and that led to the joint tour. "I'm excited to get to know them a little more through this summer and play for their fans, as well as mine," he tells USA Today.
Follow @ABCNewsRadio
Copyright 2014 ABC News Radio