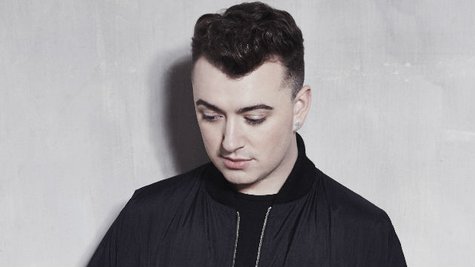 Ever since Sam Smith appeared on Saturday Night Live , the British singer's been making inroads on the U.S. charts. Now, he's finally achieved a milestone: his first top 10 hit. The "Stay with Me" singer is so surprised at his accomplishment that he's wondering if there's been an error.
"I am genuinely gobsmacked," Smith told Billboard when he got the news. That's British slang for "shocked." He added, "I keep asking my team if they've made a mistake. Thank you so much, America, for everything." On Twitter, he was a bit less restrained, though, writing in all caps , "STAY WITH ME IS NUMBER 10 IN THE OFFICIAL AMERICAN BILLBOARD 100. HOLY SH*T."
Sam's success on the U.S. charts shouldn't really come as a surprise, though, since he's also had two top 20 hits, though not under his own name. The first was "La La La," his collaboration with Naughty Boy , which reached #19. The second is "Latch," his collaboration with Disclosure , which just hit #17. In addition, a couple of other tracks from Sam's debut album In the Lonely Hour have charted in the lower reaches of the Billboard Hot 100.
In the Lonely Hour arrives in the U.S on Tuesday; it has already been #1 in the U.K., as has "Stay with Me." As previously reported, Sam will mark the album's release Tuesday with a show at New York City's famed Apollo Theater, which sold out in five minutes. That morning, he'll appear on ABC's Good Morning America.
Follow @ABCNewsRadio
Copyright 2014 ABC News Radio