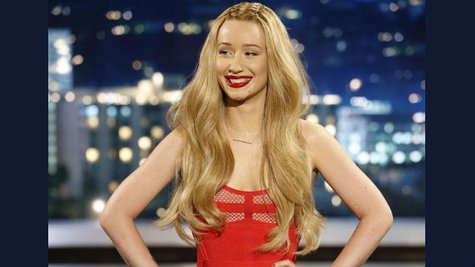 Iggy Azalea's #1 hit "Fancy" is about living it up in the fast lane, but a new parody video of the song imagines a much more mundane existence: being nine months' pregnant and miserable, unable to drink alcohol, eat sushi, or fit into your wardrobe, and being plagued by heartburn.
The parody, called "I'm So Pregnant," stars a pregnant woman and a supporting cast, and features lyrics like, "I be Pre-G-G-O/Hope my water holds/did you get my push present?/Only two weeks to go," and "Still swollen cankles can't wait/got the whole world asking when my due date." The chorus goes, "I'm so pregnant/you already know/I'm in the last month/can't even see my toes/I'm so pregnant/can't fit any clothes/don't ask me the name/I don't knowww."
The video already has three million views and counting.
Follow @ABCNewsRadio
Copyright 2014 ABC News Radio