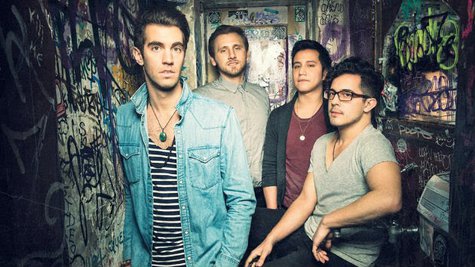 The annual Honda Civic Tour, which has long featured music's top names, is expanding this year to three different installments, each with a different musical genre. One of those installments will be headlined by American Authors .
American Authors, who are currently on tour with OneRepublic , will kick off their Honda Civic Tour in October. As is tradition, they'll get to design their very own custom Honda Civic as part of their involvement with the brand. The tour dates have not yet been announced.
American Authors' Honda Civic tour will be the second of the three: the first gets underway August 10 and features alternative rockers Portugal. The Man and Grouplove . Latin DJ trio 3BallMTY will headline the third, which starts in mid-November.
Last year's Honda Civic tour was jointly headlined by Kelly Clarkson and Maroon 5 , and it was the best-selling installment of the tour's 12-year history, racking up 32 sellouts, and playing to more than 650,000 fans.
Follow @ABCNewsRadio
Copyright 2014 ABC News Radio