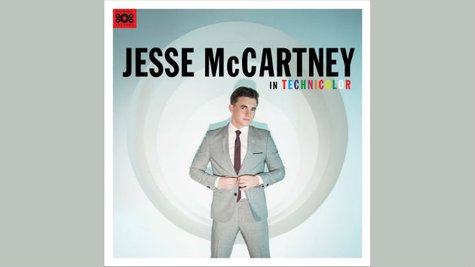 It's been a while since we last heard from Jesse McCartney . But now, the singer and actor is returning with a new album, In Technicolor, due July 22. The disc is now available for pre-order on iTunes, Amazon and JesseMac.com .
"The music was influenced quite a bit by Michael [ Jackson ], Prince , and a lot of different dance music from the '70s & '80s, plus a little R&B and pop -- that's what I have always gravitated towards," Jesse explains in a statement. "I had a pivotal moment when I was writing with Hot Chelle Rae for their album. We wrote a song that -- somewhat accidentally -- nailed a sound I was searching for, for myself."
"It was retro; it was contemporary. I envisioned real horns, real instruments," he continues. The song in question, "Back Together," appears on Jesse's album, and he calls it "sonically, the template for this album."
Jesse's last album, Departure, came out in 2008 and featured the hits "Leavin'" and "How Do You Sleep?" He had planned to release another album in 2010, but it was delayed several times before being shelved. He's since previewed this new album by releasing an EP called In Technicolor, Pt. 1 and the single " Superbad ."
Here's the track list for In Technicolor:
"In Technicolor Part I"
"Back Together"
"Young Love"
"Superbad"
"All About Us"
"Checkmate"
"Punch Drunk Recreation"
"Goodie Bag"
"In Technicolor Part II"
"Tie the Knot"
"The Other Guy"
Follow @ABCNewsRadio
Copyright 2014 ABC News Radio