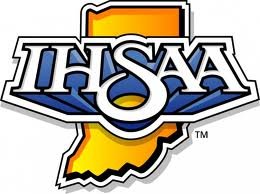 The IHSAA Track and Field State Meet took place this weekend as several Wabash Valley athletes looked to bring home State Titles.
In the Girls Meet, North Lindsey Welker had an outstanding showing placing 3rd in the 800 meter run. Welker also helped the 1,600 Relay team to a 7th place finish.
Northview's Leeanna Knight took eighth in the Long Jump becoming the first Knight since 1990's to medal at State and Linton's Micaela Hazlewood finished in sixth place in both the Shot Put and Discus.
On the Boy's side, Linton's Grant Stamm had the top two performances of the day finishing in 3rd in the 300 Hurdles and 4th in the 110 hurdles. South's Riley Stohler had a strong showing finishing in sixth place in the 800.