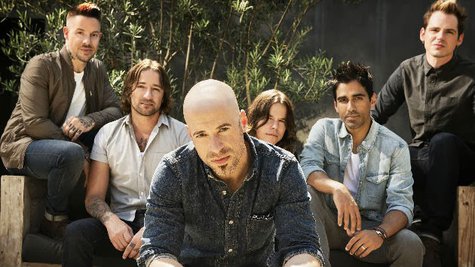 Calling it a "poor choice of words" and "terrible judgment on my part," Chris Daughtry has posted an online apology for remarks me made during his appearance on last Friday's Fox & Friends that some say disrespected American military servicemen and women.
Daughtry had just finished a performance as part of the show's All-American Summer Concert Series, when he was asked to perform a patriotic song in honor of Friday's commemoration of the 70th anniversary of D-Day, the World War II allied operation that turned the tide of the war in Europe. Clearly flustered, the singer replied, "I'm off the clock. I'm going to watch 'y'all." He soon left the stage, saying, "This is where I'll bail."
In a video apology posted on YouTube , Daughtry explained that the request to sing a patriotic song had caught him "unprepared. I panicked. And in that moment, I tried to, in jest, make light of the fact that I was feeling awkward, the fact that I was unprepared. ...Well, we know how all that worked out."
"It was absolutely disrespectful," Daughtry goes on. "Poor choice of words. Terrible judgment on my part," adding that he's "embarrassed" and "ashamed" by his reaction and comments.
"I didn't honor our troops. I didn't honor our vets, who so deserve it, who sacrifice everything," Daughtry says. "Everyone has a moment in their life that they regret very deeply, and this is at the top of my list."
Follow @ABCNewsRadio Copyright 2014 ABC News Radio