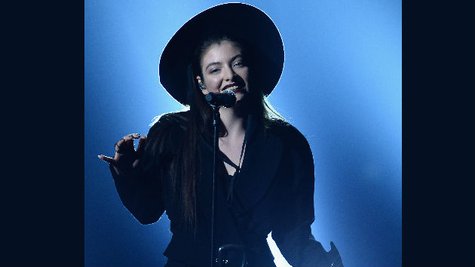 Lorde has already promised her fans "something different" if they come to check her out on the newly announced U.S. leg of her ongoing tour. Now, she's ramping up the hyperbole to get them even more excited.
"A word about the shows: they're going to be insane, and very beautiful," Lorde writes in a Facebook post . "If you've already seen me perform live, this will be worlds away. I'm planning a visually stunning, sonically wondrous show that's a leap above what you've seen, and there are lots of amazing venues booked, including some outdoor stages for sweaty summer nights to share."
"I can't wait to see all of you. lots of love, L x," she finishes.

In that same post, Lorde explains the new ticketing process she's using for this tour; she's put it into place to cut down on scalping. " I got really sick of seeing real fans miss out on tickets so i figured this was a good way for fans to get tickets first!" she writes. "All you have to do is sign up at http:// tickets.lorde.co.nz/ and you will receive an email inviting you to purchase tickets...make sure this email won't go to your spam folder."
But if you don't feel like doing that, there's another option. Lorde writes, "If you miss the sign up, don't worry! there will be regular ticket sales after Friday. just want to make sure you have your shot at buying them."
The new tour dates get underway September 5 in Philadelphia.
Follow @ABCNewsRadio
Copyright 2014 ABC News Radio