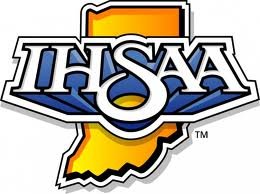 The Indiana High School Athletic Association will make history this coming weekend as its 'Champions Together' partnership with Special Olympics Indiana will hold the inaugural Unified Track and Field state championship in conjunction with the IHSAA boys' and girls' track and field state championships at Indiana University. The championship meet follows sectional competition were held at Terre Haute North and Warsaw high schools where the top five scoring teams from each sectional advanced to state competition.
Noblesville from the South Sectional and West Lafayette from the North Sectional took the top honors. Other schools advancing include: Bremen, East Noble, Warsaw, and Munster; Boonville, Edgewood, Mt. Vernon (Posey), and Plainfield. These IHSAA‐member schools formed teams composed equally of students with and without intellectual disabilities to compete for the state championship in Unified Track and Field.
The Unified Track and Field state championship will be held June 7 at 1 pm ET. The championship will consist of five events including 100‐meter dash, 400‐meter dash, 4x100‐meter dash, shot put and long jump. Admission for this event will be $10 and also gains entry into the Indiana Boys' Track and Field State Championship which begins at 3:30 p.m.