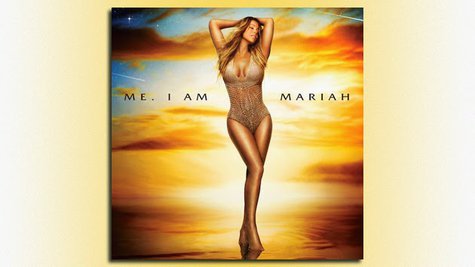 A #1 debut on the Billboard album chart has eluded Mariah Carey . The numbers are now official, and the diva's long-awaited new album Me. I Am Mariah … The Elusive Chanteuse has entered at #3 , with first-week sales of 58,000 copies, according to Nielsen SoundScan.
Mariah's last non-holiday studio album, Memoirs of an Imperfect Angel, also debuted at #3, back in 2009, but as Billboard notes , the first-week sales on that effort were 168,000 copies. These are the smallest first-week sales figures for a non-holiday album by Mariah since SoundScan was instituted in 1991.
On the positive side, Me. I Am Mariah... gives the singer her 17th top 10 album overall on the Billboard Top 200 album chart. It also debuted at #1 on the R&B album chart.
Me. I Am Mariah... was originally set to be released in March of 2013, but was then bumped to July. Then it was pushed to May 6 of 2014, and then, finally, May 27. However, Mariah has been releasing singles teasing the project since 2012.
Coldplay's Ghost Stories remains at #1 for a second week, though sales dropped by 78% in the past week. The soundtrack to Frozen, the year's best-selling album so far, is still a contender: it holds at #4. It was first released last October.
Austin Mahone's long-awaited debut EP, The Secret, debuts at #5, with first-week sales of 46,000. It arrives two-and-a-half years after he first appeared on a Billboard chart. He plans a full-length album by the end of 2014.
Follow @ABCNewsRadio
Copyright 2014 ABC News Radio