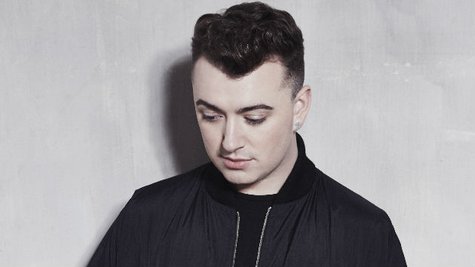 Most artists would be thrilled if their music was mentioned in the same breath as that of Adele 's, but rising British star Sam Smith says he'd prefer to let his music stand on its own merit.
Not long ago, no less a star than Katy Perry tweeted that Sam was "the male version of Adele." Now, speaking to the Australian paper The Daily Telegraph , Sam says, "I'm a very different artist to Adele." He adds, "I can see the similarities in the honesty of lyrics but I also understand that people need to compare things to digest music which is OK."
"If I am going to be compared to anyone in the world, that is an amazing comparison," he says.
Sam's debut album In the Lonely Hour will be released June 17 in the U.S., though it's already a huge hit around the world, where it's been out for a while. However, the singer says he has yet to see any increases in his bank account to go along with his increasing stardom, so he hasn't splurged on anything big just yet.
"It is the complete opposite," he said. "I am not in that financial state at the moment so I need to hold off and save some money so I can do those amazing things."
In other Sam Smith news, a video featuring him duetting with Mary J. Blige on his song "Stay with Me" premiered Monday on ABC's Good Morning America. It's now available on iTunes.
"Working with Mary J. Blige is one of the biggest highlights of my career so far. I remember holding her album in my hands in the car when I was a young boy," he says in a statement. "To meet your idols is a magical thing, but to work with them is truly a dream come true."
The video will go live on VEVO at 7 p.m. ET today.
Follow @ABCNewsRadio
Copyright 2014 ABC News Radio
EAST COAST US watch @GMA NOW for the video premiere of "Stay With Me" ft. the incredible @MaryJBlige ! WEST COAST 3HRS pic.twitter.com/iEtS5B2xkD

— SAM SMITH (@samsmithworld) June 2, 2014