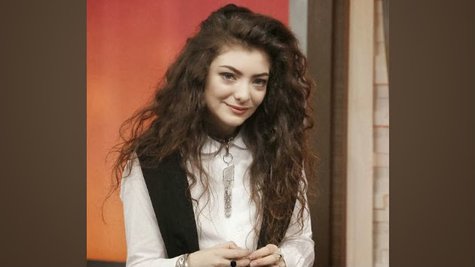 Most articles about Lorde marvel at the fact that she's only 17, yet seems so talented and wise beyond her years. People find it difficult to believe she could've created the music on her hit debut album, Pure Heroine , at such a young age. The fact is, she didn't do it alone -- there was someone there with her, helping her shape her raw talent into Grammy-winning tunes.
Lorde has a close musical partnership with New Zealand songwriter and producer named Joel Little . He co-wrote every song on her album with her, and also engineered, mixed, played on and produced it. When Lorde won the Grammy for Song of the Year, for "Royals," he got one too , as co-writer. Lorde, who told ABC News Radio last year that "Royals" was something that was "very much collaborative" between herself and Joel, explains why they work so well together.
"I think Joel's really good at kind of refining what's already there with me," she tells ABC News Radio. "He's a pretty experienced pop songwriter. So I'll try to do something weird, or that won't quite work, and he'll kind of edit it in a way that will make it work."
Lorde also says that the sounds of Pure Heroine -- the things that make her songs stand out from everything else on the radio -- were created by her and Little, working together.
"It's definitely the sort of thing that comes about in the studio, because we write in the studio," she says. "The way we write, we don't kind of record a crappy demo and then make it sound good. Things being kind of sonically appealing from the beginning is what kind of sparks us [and] keeps us inspired."
"It's quite a swift, on-the-go way of working, I guess," she adds.
Lorde and Little are still very close, of course, and tweet each other regularly. It's a good bet they'll end up working together on the Pure Heroine follow-up -- which, when last we heard, Lorde plans to at least start thinking about at some point in August.
Follow @ABCNewsRadio Copyright 2014 ABC News Radio