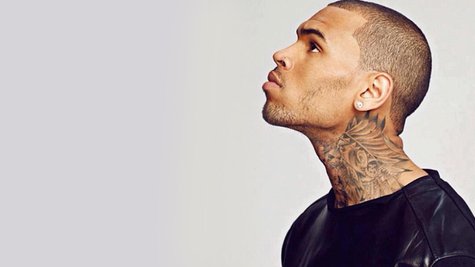 Chris Brown was released from jail in Los Angeles last night, less than a month after he was sentenced to 131 days for violating his probation. The 25-year-old rapper was released at two minutes after midnight Monday, according to the Los Angeles County Sheriff's Department .
Brown was actually sentenced to a year in jail on May 9, after he admitted to an L.A. court that he'd violated his probation by getting into an altercation last October with a man outside of a Washington, D.C. hotel. However, the judge reduced the sentenced by giving Brown credit for the 116 days he spent in rehab beginning last November, plus the 59 days he spent in jail after being thrown out of that rehab facility last March.
Brown is on probation for assaulting his then-girlfriend, Rihanna , in 2009. He still faces trial in Washington, D.C. for the alleged assault there. Last April, Brown's bodyguard, Christopher Hollosy , was found guilty of misdemeanor assault in the incident and will be sentenced June 25 -- the same day Brown's trial is scheduled to begin. Hollosy has refused to testify against Brown, who allegedly participated in the physical altercation, in an effort to avoid incriminating himself prior to his sentencing.
Hollosy faces a maximum of six months in jail and a $1,000 fine at sentencing, the same punishment Brown faces if he's found guilty. He's denied hitting his accuser.
Follow @ABCNewsRadio Copyright 2014 ABC News Radio