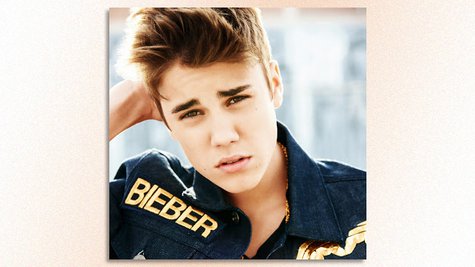 Justin Bieber apparently has no plans to back down from his reported feud with Orlando Bloom . On Wednesday night, the 20-year-old singer posted than quickly deleted an Instagram photo of the actor appearing to be crying.

According to E!Online , the photo was snapped last year at the opening night of the Broadway production of Romeo & Juliet .

The photo counterpunch follows reports that Bieber and Bloom had a confrontation at a restaurant in Ibiza, Spain, Wednesday morning, and the actor allegedly threw a punch at the singer, but missed. Bieber fled the restaurant after the confrontation and took a jab at Bloom via social media by posting and quickly deleting a photo of the actor's lingerie model ex-wife, Miranda Kerr , in a bikini.

The apparent bad blood between Bieber and Bloom reportedly began when the singer cozied up to Kerr at her Victoria's Secret show in 2012, and Bloom reportedly got close to Justin's on-again-off-again girlfriend Selena Gomez in April, while she and Biebs were on one of their many breaks.
Follow @ABCNewsRadio
Copyright 2014 ABC News Radio