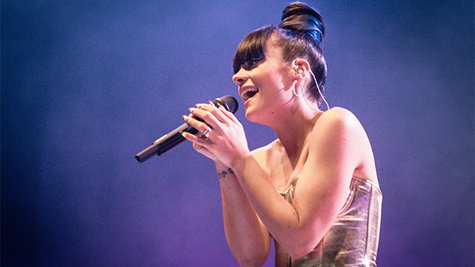 Several Australian Federal Police officers are being investigated after taking part in a prank Sunday afternoon that made it appear as if singer Lily Allen was being arrested at Gold Coast Airport in Queensland, Australia.
In a photo that has since been taken down from the 29-year-old British singer's Instagram account, Allen is seen on her knees with her hands behind her back as if she were under arrest. The officers placed open handcuffs on Allen's wrists.
An Australian Federal Police spokesperson told the Sydney Morning Herald that Allen asked the officers to slap the cuffs on her.
"On 27 July, AFP members escorted Ms. Lilly Allen as she was transiting through Gold Coast Airport," the spokesperson said. "At her request, the members involved placed open handcuffs on Ms. Allen for a photo opportunity. It appears the members involved were caught up in the moment and standard protocols were breached. This matter is now subject to internal processes."
Follow @ABCNewsRadio
Copyright 2014 ABC News Radio