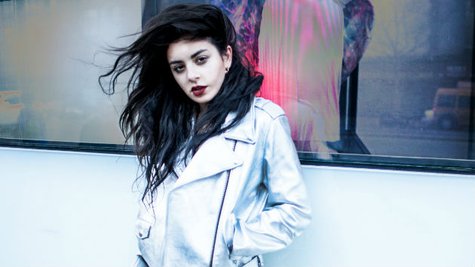 We've all heard the stories about stars and their backstage diva demands when they're on tour: they've got to have bouquets of white lilies, or water at exactly 68 degrees, or black plastic cups, or specific brands of cereal and snack foods. But Charli XCX has a request for her rider -- that's what those demands are called -- that is completely bizarre.
Speaking to the U.K. publication Metro , Charli says she's a huge fan of actor Bill Murray . How huge? "I sometimes ask for a framed picture of Bill Murray on my rider just because I think he is really cool," she reveals. "'There are a few I have collected, and some of them have been in nice frames!"
"'I have a weird Bill Murray collection, I guess. Although it's not some weird obsession," she insists. The British "Boom Clap" singer says it'd be "sick" to have Murray appear in one of her music videos.
The "Fancy" co-writer also says she'd love to collaborate with Coldplay 's Chris Martin .
"I actually listened to [Coldplay's new album] on a plane the other day and I cried! I think that album is so good," she tells Metro . "To collaborate definitely would be cool. I think Chris Martin is one of the best, top line writers around at the moment. I've always thought his melodies are incredible."
Follow @ABCNewsRadio
Copyright 2014 ABC News Radio