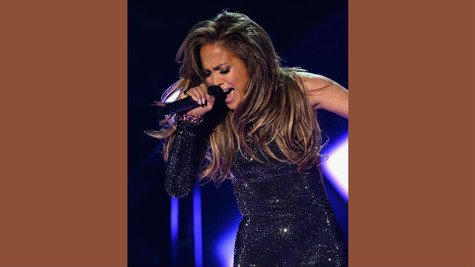 Fashion Rocks , a star-studded concert event, will return for the first time in about five years on September 9. This year's show will air on CBS, live from Brooklyn's Barclays Center, and feature performances from Jennifer Lopez , Pitbull , Nico & Vinz and Usher , among others.
Ryan Seacrest will host the show, which also will feature sets by Afrojack , Duran Duran , Rock and Roll Hall of Famers KISS , Rita Ora and country stars Miranda Lambert and The Band Perry . More artists, as well as celebrity presenters, will be announced soon.
The show's executive producer said in a statement, " Fashion Rocks is the only show that celebrates the inextricable link between fashion and music, a relationship that is more relevant today than ever before. For the first time we'll air the event live during Fashion Week from Barclays Center. It will be a spectacular affair, featuring some of the world's most talented musicians as well as today's hottest fashions."
Tickets for the show go on sale Friday, August 1 via Ticketmaster. Fashion Rocks normally has a charity component but that hasn't been announced yet.
The first Fashion Rocks concert, which raised more than a million dollars for charity, took place in London, and acts on the bill included Beyonce and Duran Duran. Over the years, the shows have taken place in New York City, Monte Carlo and Brazil, and have featured stars ranging from Mariah Carey and Shakira , to Gwen Stefani , The Black Eyed Peas , Christina Aguilera , Justin Timberlake , Miley Cyurs , Rihanna and Alicia Keys .
Follow @ABCNewsRadio Copyright 2014 ABC News Radio