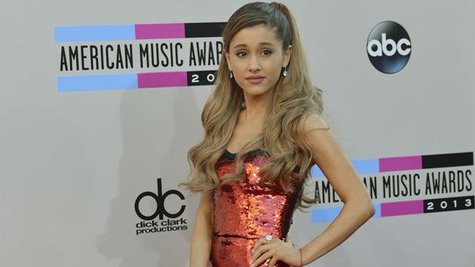 Condolences go out to Ariana Grande : the singer has lost her beloved grandfather.
"Thank you for your continuous love & light over the past few weeks... we did lose my favorite person to ever exist yesterday, my grandpa :(," Ariana tweeted on Wednesday.
Despite her loss, Ariana appeared live on Good Morning America on Wednesday, and explained on Twitter, "only reason I made this twelve hour trip is grandps told me he wanted me to always be professional & fulfill my business commitments :(." She added, "if only y'all knew how amazing he was.. my [heart] hurts so much. It's beyond broken :'( but I got to hold his hand and watch him find his peace."
The singer also revealed that her grandfather respected her half-brother's Frankie 's commitments. He's currently competing on the reality show Big Brother , and Ariana tweeted, " Asked grandps last week if he wanted us to pull frankie off bb & he said 'no way! he's gotta play the game even tho i don't understand it.'"
"This is the hardest thing imaginable but I'm so grateful that I got to spend this time with him & my family. taking care of him & loving him," she continued.
Ariana also posted to Twitter and Instagram a series of images of herself and her grandfather. "I love you," she wrote.
Follow @ABCNewsRadio Copyright 2014 ABC News Radio