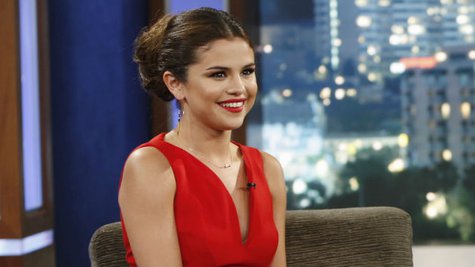 No matter what you might hear about Taylor Swift and Selena Gomez not being friends anymore, it simply isn't true. Want proof? Just check out Taylor's Instagram.
Tuesday is Selena's 22nd birthday, and Taylor has marked the occasion by posting a photo of herself holding up a gold chain with a big "S" pendant. She writes, " Usually this S represents 'Swift' but today I'm wearing it because SELENA IS 22!!!! "
As for Selena herself, she's spending her birthday in the ritzy town of St. Tropez, in the South of France. E! Online reports that she was spotted going parasailing with 21-year-old model Cara Delevigne , with whom she's been hanging out in the Mediterranean for the past week. And Justin Bieber ? Nowhere in sight.
In other Selena news, she's apparently tapped Siedah Garrett , the woman who co-wrote the Michael Jackson classic "Man in the Mirror" and who duetted with the late King of Pop on his hit "I Just Can't Stop Loving You," to help her write material for her next record.
Garrett posted a photo of herself and Selena, with the caption, " Listening closely to Selena Gomez as she invites me to write new pop songs for her next album. " She then added a second photo of the two of them, with the caption, " Loved meeting Selena Gomez, as sweet as she can be, anxious to write a classic song for her album. "
Follow @ABCNewsRadio
Copyright 2014 ABC News Radio