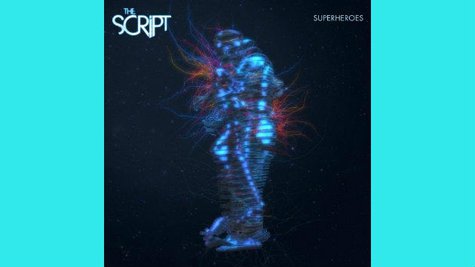 The Script , currently out on the road with OneRepublic , have debuted a brand-new single.
The tune is called " Superheroes ," and it's from the Irish trio's upcoming album, No Sound Without Silence, which will be out September 30. In a note on their official website , the band says, "We can't wait for you guys to hear the new album in full...We hope this album delivers everything you're hoping for from us and more."
The Script largely recorded the album on the road. Lead singer Danny O'Donoghue tells the U.K. paper The Daily Star , "We'd come off stage and start recording straight away in a studio bus. Everything's massive, everything's larger than life on stage so when we hit the studio we wanted it to have that same impact."
In a statement, Danny further stated, "This album is all about trying to bottle that energy when we come off stage, as well as that contemplative space between notes."
The new disc will be the follow-up to the band's last album, #3, which produced the hit "Hall of Fame." "Superheroes," which is reminiscent of Coldplay , is more straightforward and pop-oriented than "Hall of Fame," which featured a rap by Black Eyed Peas mastermind will.i.am . At the time, Danny and Will were both coaches on the U.K. version of The Voice, which is how that musical hookup came to be.
"Superheroes" will be available July 29.
Follow @ABCNewsRadio
Copyright 2014 ABC News Radio