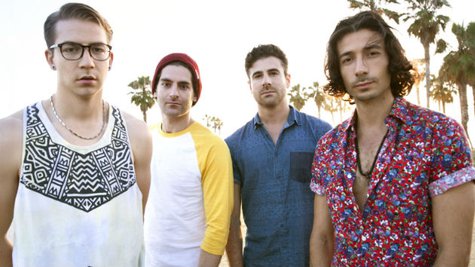 After weeks in the top 10, "Rude" by the Canadian band MAGIC! has finally hit #1, deposing Iggy Azalea 's "Fancy" after seven weeks. Ironically, after the band's frontman came up with the song's instantly-memorable chorus, he disliked it so much that he had no interest in writing the rest of the tune.
MAGIC! singer Nasri tells ABC News Radio that it was the band's guitarist Mark Pelli who pushed him to complete "Rude." "He was just fighting for it and I was just like, 'I just don't like it,'" Nasri recalls. "I think it was too catchy. I was just like, 'I can't stand this thing.'"
But Nasri says he changed his mind when he came up with the idea for the song's story, about a guy asking a girl's father for permission to marry her.
"When it found a life of its own, I was just like, 'This is fun. I'm having fun writing this right now,'" he says. But he still wasn't convinced it was a smash...or even a possible single. He says he had to be talked into it.
"I never thought it was a hit...everybody was just like, 'This is a big song,' and I was like, 'Hey, let's do it,'" he says.
Nasri says he's just thrilled to be on the top of the charts as an artist in his own right, since he's toiled for many years behind the scenes, writing hits for other artists, like Justin Bieber and Pitbull . He says he always knew in his heart that he could make it as a singer, too, but he was getting a bit frustrated with how long it was taking.
"You know, it's been a childhood dream, so it's just a feeling of relief," he says of "Rude's" success. "You know, my soul rests a little easier now...you create a lot of anxiety as an artist when you have a goal, but it's not happening and you're like, 'OK, am I meant to just write for other people? What is going on?' You're looking for your purpose. But, I guess I was right and I just needed to keep going."
"Rude" is the first single from MAGIC!'s debut album Don't Kill the Magic, in stores now.
Follow @ABCNewsRadio
Copyright 2014 ABC News Radio