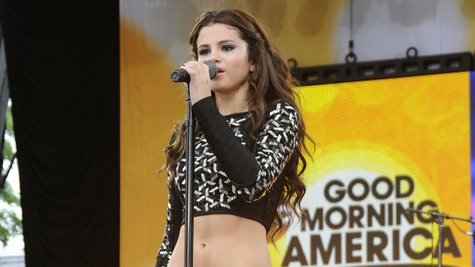 Although she's never revealed why she spent a stint in an Arizona treatment facility earlier this year, Selena Gomez is clearly on a self-improvement kick and learning to love herself, and she has the ink to prove it.
Tattoo artist Bang Bang McCurdy on Thursday posted to Instagram an image of Selena sporting new handiwork of his just below her right shoulder blade. The tat is a phrase in Arabic, and McCurdy tells E! he did the work about a month ago. "She had been wanting this for a while," he says.
So what does it mean? Bang Bang explains that it translates as "love yourself first."
"Selena already had it written out how she wanted it," the tattoo artist says, "We played with it a bit laying it out until we found the perfect spot."
It's not Selena's first tattoo. McCurdy confirms she has "about 5-6," three of which he's done himself. "When we did that one, she was talking about another one," he tells E! "But we haven't talked plans yet."
Follow @ABCNewsRadio
Copyright 2014 ABC News Radio