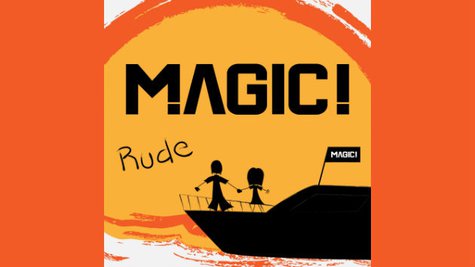 Being rude has finally topped being fancy, at least on the Billboard Hot 100 chart . After seven weeks at #1, Iggy Azalea 's "Fancy" has finally fallen to #2, and MAGIC! 's reggae hit "Rude" has ascended to the top spot on the chart.
This marks the first time in more than 12 years that a Canadian band has topped the U.S. charts -- MAGIC! is from Toronto. The last time was back in 2001, when Nickelback was on top with "How You Remind Me." This also marks the first reggae song to top the charts since Sean Paul 's 2003 smash "Get Busy."
MAGIC! frontman Nasri Atweh had previously visited the top 10 as the co-writer on two hits by Justin Bieber -- "As Long as You Love Me" and "Never Say Never" -- and on Pitbull 's "Feel this Moment."
Iggy probably isn't too upset about losing the #1 spot, however, because her next single, "Black Widow," featuring Rita Ora , is rising up the chart quickly, on a 118 percent sales increase. Her collaborator on "Fancy," Charli XCX , is also seeing her latest single, "Boom Clap," climb the chart: it's reached #16.
Elsewhere on the chart, British import Sam Smith is now featured on not one but two top 10 hits: his own "Stay with Me," and Disclosure 's "Latch," for which he provided the vocals.
Follow @ABCNewsRadio
Copyright 2014 ABC News Radio