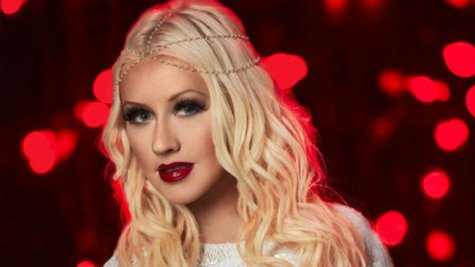 Christina Aguilera isn't a shrinking violet, so it's no surprise that the cake at her baby shower didn't try to sugar coat the experience of giving birth.
E! Online reports that Christina, who's expecting a daughter with fiance Matthew Rutler , had the co-ed shower on Saturday at her stylist's home. The cake was in the shape of a woman giving birth on a rug on top of a hardwood floor, and the baby's head -- with a full head of hair -- was shown coming out of, well, you know. The writing on the cake? "Push Xtina, Push."
A source told E! that about 50 family members and close friends gathered for the adults-only shower, which went on past midnight. Food included veggie burgers, sliders, salads, mini grilled cheese sandwiches, and tomato and burrata salad. Guests downed cocktails and mocktails with names like "It's Almost Time" and "Baby Bellini."
Said the source, "Christina is doing great. She's really glowing. She's feeling great and isn't tired at all. She can't wait to meet her baby girl."
Christina announced her engagement to Rutler on Valentine's Day, and a week later, we got the news that they were expecting. Christina also has a six-year-old son, Max , from her first marriage to Jordan Bratman .
Follow @ABCNewsRadio
Copyright 2014 ABC News Radio