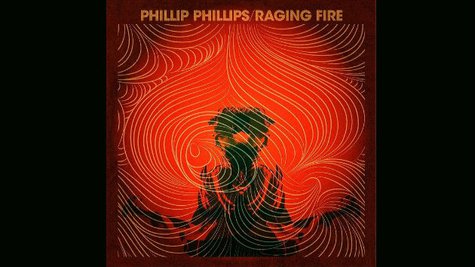 Phillip Phillips knows about long-term relationships: he and his girlfriend Hannah Blackwell just celebrated their fifth anniversary. But the American Idol season 11 champ also knows the importance of keeping things hot in a long-term relationship. How do we know? Just listen to his hit song "Raging Fire."
Phillip co-wrote "Raging Fire," and he tells ABC News Radio, "It's just about feeling like...you've been with somebody for so long, but you still wanna feel like a little kid around 'em. And whenever you kiss 'em, you still want it to feel like that first kiss, y'know?"
While the singer has gone on record as saying that he wasn't a big fan of his smash hit, "Home," he doesn't feel that way about "Raging Fire," probably because he had a hand in writing it.
"I love it," Phillip says of the tune, which he describes as a "very great, musical song," adding, "Hopefully people are liking it!"
Phillip is playing the song as part of his current summer tour with the band O.A.R. , in support of his second album Behind the Light. Oh, and as for keeping the romance alive with Hannah, Newsday reports that the couple spent their fifth anniversary together at the end of June watching the king of love songs -- Lionel Richie -- perform in Long Island, New York. Phillip tweeted later that the two had a great time, describing the night as "hit after hit."
Follow @ABCNewsRadio
Copyright 2014 ABC News Radio