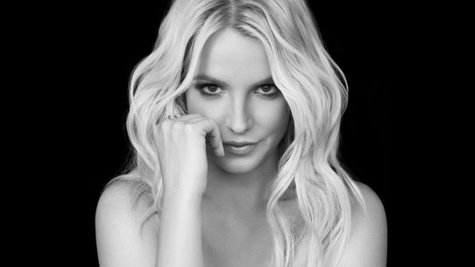 The Internet's been ablaze with Britney Spears hate recently thanks to a leak of a non-AutoTuned vocal track from the singer's song "Alien." The audio in question has since been taken down, but let's just say it didn't present Britney at her best. Now, her producer has come forward to defend the star, arguing that what you heard was simply Britney warming up.
Writing on Facebook , producer William Orbit says, " I'd like to affirm that ANY singer when first at the mic at the start of a long session can make a multitude of vocalizations in order to get warmed up. Warming up is essential if yo u're a pro, as it is with a runner doing stretches, and it takes a while to do properly. I've heard all manner of sounds emitted during warmups. The point is that it is not supposed to be shared with millions of listeners."
He goes on to say, "A generous singer will [sing] something down the mic to help the engineer get their systems warmed up and at the right level, maybe whilst having a cup of herb tea and checking through lyrics before the session really kicks off. It's not expected to be a 'take.'"
Orbit, who's worked with Madonna and is reportedly working on Adele's upcoming album, finishes by writing, "Whomever put this on the internet must have done so in a spirit of unkindness, but it can in no way detract from the fact that Britney is and always will be beyond Stellar! She is magnificent! And that's that."
Britney, meanwhile, hasn't responded at all. Her most recent tweet came on Wednesday, when she announced that she'll be releasing a special "Stage Edition" of her fragrance Fantasy.
Follow @ABCNewsRadio Copyright 2014 ABC News Radio