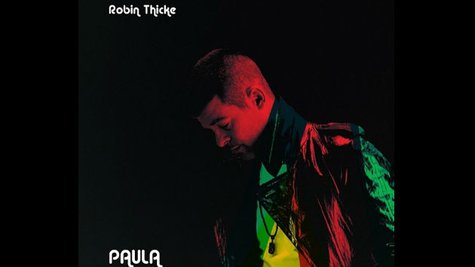 Robin Thicke 's latest album Paula failed to resonate with his overseas fans.
According to U.K. newspaper The Guardian , the album, which was named after Thicke's estranged wife, actress Paula Patton , sold just 530 copies during its first week on sale in the United Kingdom. The set entered the U.K.'s Official Charts Company Albums chart at #200.
The album's domestic sales also disappointed, but not to anything like the U.K. number. The disc claimed the #9 position on the Billboard 200 chart, selling 24,000 copies.
Although the project is Robin's fifth top 10 set, first-week sales are in stark contrast to those for his last album, 2013's Blurred Lines , which was Robin's first #1 gave the singer career-high first-week sales of 177,000. Paula 's debut gives Thicke's his lowest debut sales week since 2007's The Evolution of Robin Thicke, which sold 20,000 copies in its opening week.
Beyond Thicke's slow sales start, the singer's tactic to get his wife back doesn't seem to be working. Since announcing their separation in February, the pair have not reconciled and the singer's family is unsure if they ever will.
"We honestly don't know," Robin's dad Alan Thicke said during an interview with E! News . "I'm sure they don't really know either. Robin's put it all out there. He's put it hard on the table and poured it into his music."
"He's suffering," Alan's wife Tanya said. "He's in pain. There's no doubt that they love each other. She loves him and he loves her."
Follow @ABCNewsRadio
Copyright 2014 ABC News Radio