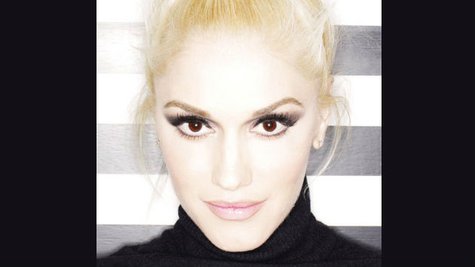 Gwen Stefani has yet to make her debut on The Voice as a coach, but she says it was her appearance on the show as a performer this past season which has inspired her to make some new music.
Speaking to Elle magazine , Gwen says, "I don't know what is happening next musically, but I know the way I am going to do it is different. I have already started on it. I feel inspired that I went on The Voice and did 'Hollaback Girl,' which is such an old song, and it went back on the charts the next day."
"It made me feel so happy and made me want to do new music," she adds. "It made me think that maybe people might want to hear it."
Gwen says that she never expected that she'd end up in one of The Voice's big red chairs: she was concentrating on being a mom to her newborn son, Apollo Bowie Flynn , and her two older boys, Kingston and Zuma .
"I literally had the baby and then got a call and then suddenly, I was doing it," she tells Elle . "I didn't really know what was next. Now, all of a sudden, I am doing The Voice , my son is going into kindergarten, and I am going to be working on some new music. It's all very exciting."
As for how she's getting along with her fellow coaches Adam Levine , Blake Shelton and Pharrell Williams , Gwen says that Pharrell, whom she's known for years, is "so inspiring, talented, and humble and the list goes on. He is unbelievable really." As for Blake, she says, "I think I might be his number one fan," adding, "The version you get of Blake and Adam on TV -- I get the R-rated version. They are so funny and have such an amazing chemistry."
Gwen has collaborated with Adam off the Voice set, too -- she appears as a guest on Maroon 5 's upcoming album.
Follow @ABCNewsRadio
Copyright 2014 ABC News Radio